Welcome to Our Practice
UPDATES:
We will be available through the office phone, email and the doctor's personal phone number to patients of record. Please also follow updates on our website, as this is a developing situation.
PHONE: 763 420 8038
WEBSITE: www.grovedentistmn.com
EMAIL: [email protected]

Dr. Sandu Florin Alb has joined Grove Dentist since July 2019.

Dentist Maple Grove, MN - Grove Dentist
Welcome to the Grove Dentist website! We are conveniently located in downtown Maple Grove, MN, close to all the stores and restaurants, just off of I-694 & Hemlock exit. We offer flexible hours, including some Saturdays, to fit into your busy schedule. We offer Dental savings plans starting at $300 for patients with no insurance and senior citizens. We try to accommodate emergency dental services. At Grove Dentist, we value our relationships with our patients. We make it our priority to deliver gentle compassionate care that you deserve from a dentist. We work hard to make you feel at ease by providing exceptional patient care in a relaxed and convenient atmosphere. We strive to develop lifelong relationships with our patients by combining latest dental technology with a professional, caring, and experienced staff. The result is a beautiful, healthy smile. We are always available to answer your questions – just give us a call or send us an email. So CALL us today to set up an appointment at 763-420-8038 or WRITE to us at: [email protected] . Let us care for your entire family. We look forward to meeting you.
| | |
| --- | --- |
| Monday: | 8:00 AM - 5:00 PM |
| Tuesday: | 8:00 AM - 3:00 PM |
| Wednesday: | 8:00 AM - 5:00 PM |
| Thursday: | 8:00 AM - 3:00 PM |
| Friday | 8:00 AM - 1:00 PM |
| Saturday: | One Saturday per month by appointment only* |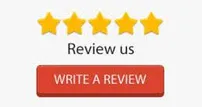 We will NOT BE RESCHEDULING Patients who have a NO CALL/
NO SHOW or SAME DAY CANCELLATIONS!
BUT, if you CALL, TEXT or EMAIL us ahead of time, we will gladly help you re-schedule your appts!

We GREATLY appreciate your timely responses to confirm your appointments as soon as possible, as this helps us get more patients that we take care of and who maybe on a waiting list!



If our phones are busy:
Please Email:

[email protected]


OR
Leave a Voicemail: 763-420-8038
OR
TEXT US: 707-377-2170
Once again THANK YOU for making sure that you are confirming your appointments!!!
Acknowledge